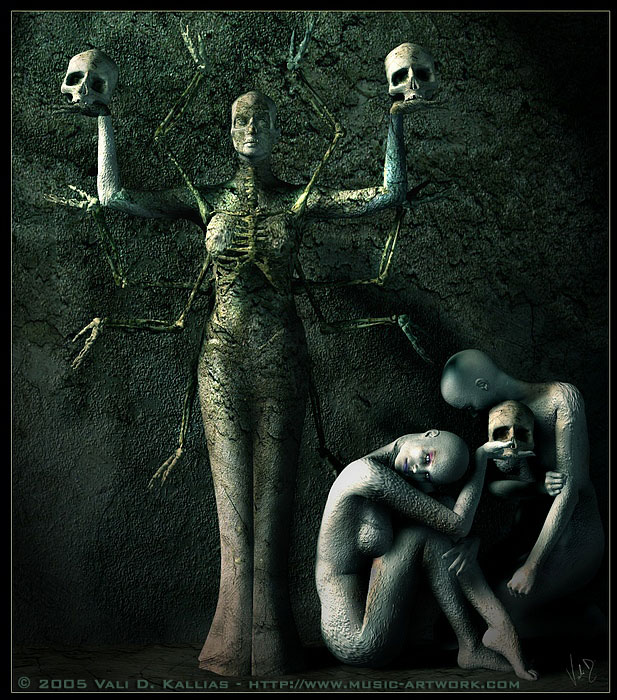 This section is dedicated to propose metal bands with original and affordable artwork for their albums / demo / other projects. The images shown here can easily be bought for your projects / albums. If you're interested by any of the images in this forum, then don't hesitate to send me an email.
The forum format was used so that metalheads around the globe can give their opinions about the artwork displayed here. Constructive comments and critics will be highly appreciated ! Wherever you like it or hate it, please let us know why.
This image was done by Vali, my wife.